I see a community free from condemnation and walking in their Christ given identity

Leon Daames
We meet all together twice a month, but most of the time, you'll find us in living rooms, parks, or on the streets. We want each person coming to Tree of Life to be SEEN, KNOWN and HEARD. Our pockets are safe places for people to give preaching a go for the first time, to share vulnerably with a few people and to see Jesus worshiped in different spots across Manenberg. We are still exploring what this will look like as we grow, but for now, we exist in three homes.
These are our ministries.
We want to see each generation impacted by the love of Jesus, the whole family picture redeemed, a community who is living the abundant life promised by Jesus. Our part in this story is a few small ministries with big visions, small numbers of people who might just change the story of Manenberg forever.
Why not join us as we gather together at 316 Manenberg Avenue twice a month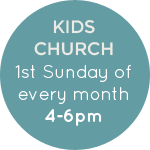 "We are simply a tiny sign, among thousands of others, that love is possible, that the world is not condemned to a struggle between oppressors and oppressed, that class and racial warfare is not inevitable. We are a sign that there is hope, because we believe that the Father loves us and sends his Spirit to transform our hearts and lead us from egoism to love, so that we can live everyday life as brothers and sisters."
John Vanier
If you would like to get in touch please use the contact details or the form below
OUR OFFICE
316 Manenberg Avenue
Manenberg, Cape Town
7764, South Africa