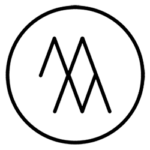 We make films, we record music, and we're a social business. We work around S.A. but our favourite work is shining a light on the good in Manenberg.
Like many of the new breed of NGO projects, we combine business and charity as way of self funding the work we are doing in Manenberg.
Our aim is to compete with the best companies in Cape Town to deliver an unrivaled quality/cost ratio for our clients. With extensive experience in filming and editing, together with sound mixing and grading, we are able to offer the highest quality for charities and NGO's who need to make the most of their budget.
We specialise in short films for social media and have already seen the impact of many of our films in fundraising campaigns. However our favourite thing is telling stories of hope locally, to shine a light on a place that is consistently written off and too easily given to hopelessness.
During the anti-apartheid years, music was central to the identity here – it was not for nothing that the protest record "Manenberg" was smuggled to Nelson Mandela on Robben island. As part of reviving this hertiage, we have built a music studio to record and show off the incredible talent that lies within the local community.
What do we need?
People can follow us on Facebook by liking our page https://www.facebook.com/ManenbergMedia

There is opportunity for musicians who work in MIDI to collaborate at a distance with our local songwriters to help with song arrangements. In addition, editors or camera ops who want to come and be a part of what we're doing here.