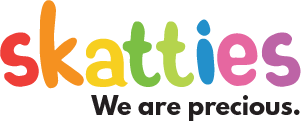 We create a nurturing, family environment
Skatties wants to see Manenberg's children reach their powerful, beautiful potential. We believe each child is precious in God's eyes. We focus on children being raised in the middle of addiction and abuse, believing that if we can invest in their lives, they can break a generational cycle of pain and experience a completely new way of living. We believe they are the future of this community, and if their minds and souls are set alight early, they are unstoppable flames of hope.
To teach the children inner resilience and heal their trauma, we create a nurturing, family environment. Sensory play is encouraged. Nutritious food is eaten together. Gentle discipline is used to introduce the children to boundaries. We seek to represent healthy role models and encourage the children to learn the beauty of attachment and trust.
We also want to prepare the children for an academic future by teaching them age-appropriate skills such as counting, reading letters and writing. The predictable daily routine provides a safe space for the children to learn different skills. We seek to form relationships with excellent primary and secondary schools in Cape Town for our children to move to after Skatties.
We partner with the Alabaster Ministry to encourage caregivers to make alternative choices to the destructive habits they are invested in. Ultimately if we can partner with mothers and fathers, the holistic support network for a child will create a strong web to hold the child above the social challenges of our community.
Jesus is at the centre of our work. The children learn stories about Jesus, sing songs about Him and rest in His love while listening to scripture lullabies at the end of the morning. This is teaching them about His love and their endless worth to Him.
Skatties would love people to help! People who would love to pray specifically for one of our kids throughout the year. Givers who want to sow money into the soil of Manenberg's future (This is huge and beautiful to us!). Partners in Cape Town with a specialist skill who could help us in teacher training, therapy or perhaps give time at the school.